What will my donation to First Church do?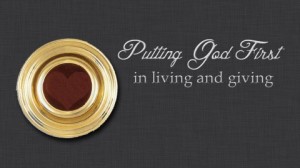 The focal point of all donations to First Church is the making of disciples for Jesus Christ and building up God's kingdom here on earth.
This is accomplished by helping provide the following resources:
Our church pastoral and lay staff who are in place to serve and make ministry happen through preaching, ministering to the people of the church and their families, and working hard to create a place where the people of the community can feel welcome and wanted.  The Pastors are there to meet the spiritual needs of all of us:  everything from baptizing our babies, educating and our children, praying with us when we're sick, and comforting us when we lose a loved one. Staff organizes and supports our Sunday schools, recruits and organizes volunteers for ministry projects of all kinds, creates the music that uplifts our worship,  and maintains important connections every member of our congregation.
Our church building, facilities, landscaping, and vehicles, that exist to provide us with a church home where we can worship, learn, fellowship together, and encourage others to join us as God's children in his house.
Funding for ministry to aid and serve the people of our community who need help due to homelessness, isolation, loneliness, physical deprivation, or various kinds of abuse, especially child abuse and neglect.  This is done through First Church's own mission projects and those of the United Methodist Church worldwide, a denomination that is known for being the first "responder" when human need arises here in the United States and around the world.