Children's Ministries at First Church
Vacation Bible School 2023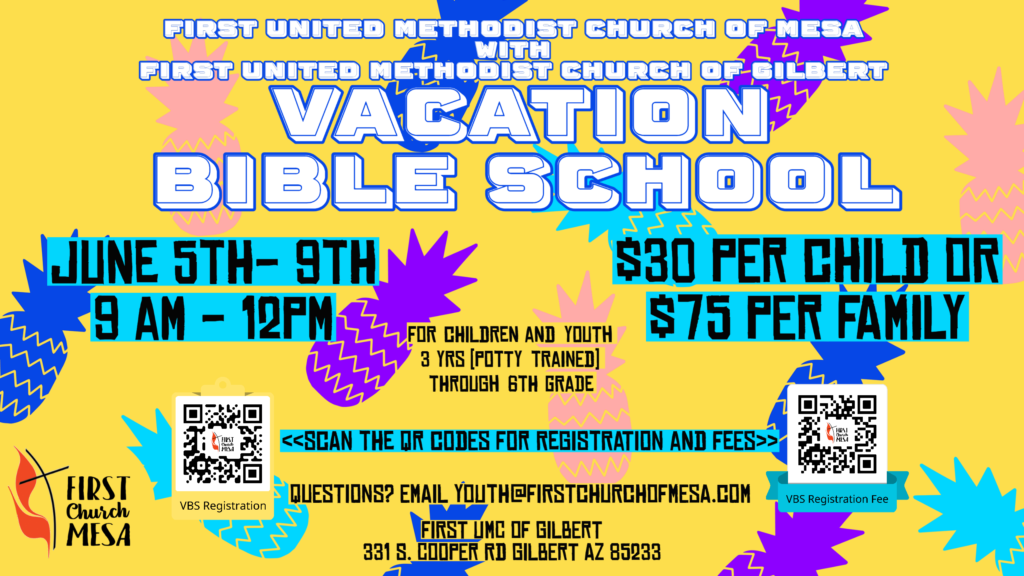 This Summer First Kids Mesa will be joining First Kidz of First United Methodist Church of Gilbert for Vacation Bible School! Vacation Bible School (VBS) is a ministry outreach First United Methodist Church of Gilbert provides to educate children about God. Children learn about Jesus through fun, age-appropriate activities. Vacation Bible School helps children build a lifetime of memories and friendships. Children will enjoy stories from the Bible, singing, crafts, games, snacks, and exciting skits. Parents can register and pay registration fees using the links below. Registration is $30 per child or $75 per family. Register today! Registration fees go up after May 7th.
At First Church there are many opportunities for children.  All of our programs have a focus on spiritual formation for children. We also engage the children in mission/outreach work both in our community and beyond. Serving as Acolytes, collecting donations for food and/or school supply drives, as well as participating with Imagine No Malaria, Faith In Action, and Justa Center are just a few areas where the children are contributing to our church family and community.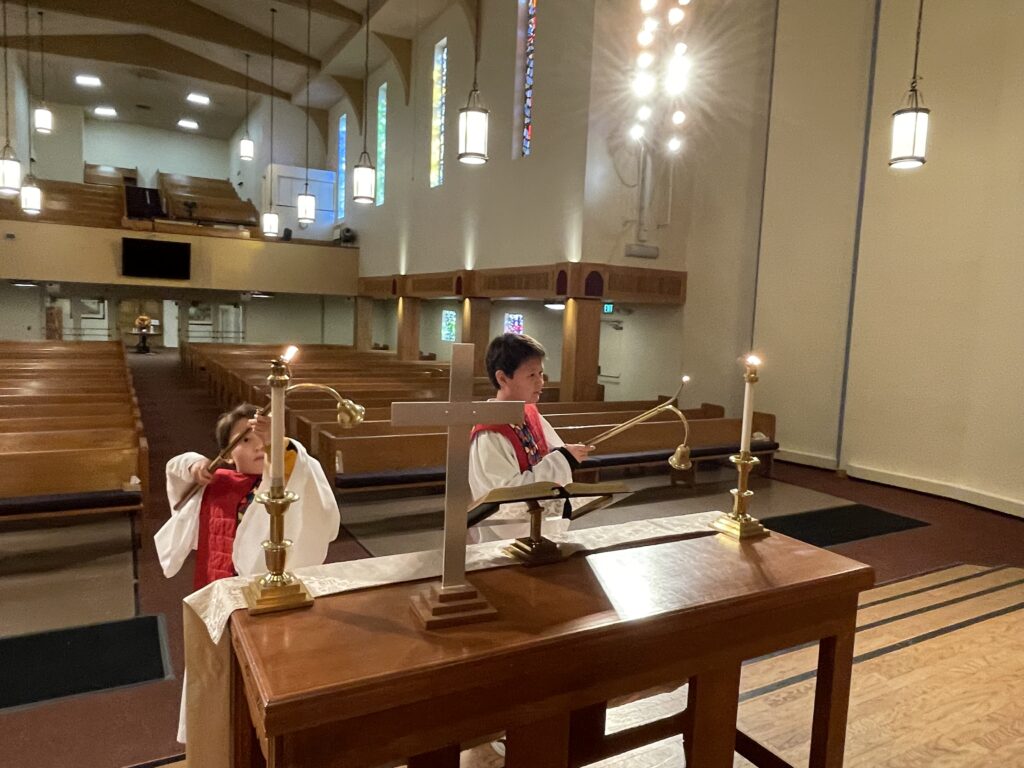 In the Fall we enjoy Trunk or Treat the Saturday before Halloween. This event is open to all of the community and is free of charge.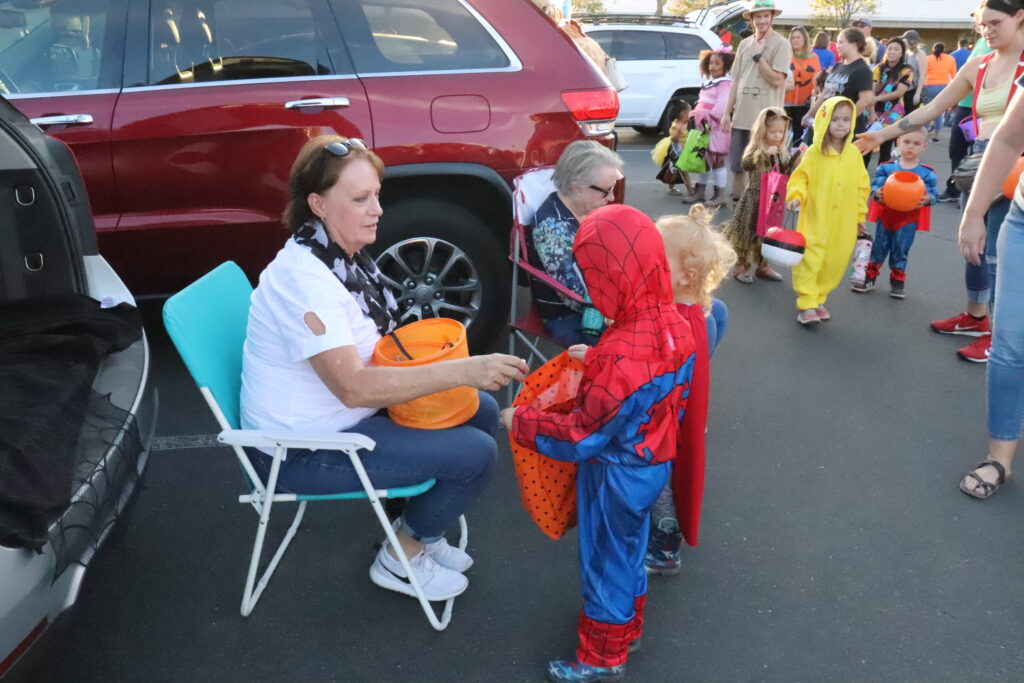 Nursery Care is available Sundays from 8:45 am–12:30 pm (infants to age 4) in the nursery.