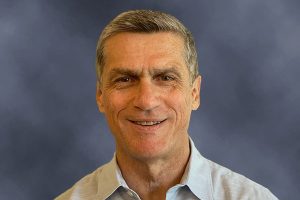 Jeff is a native Texan, growing up near Lubbock.  Family and church influences led him to be very involved in church activities and leadership at an early age.  Jeff held youth ministry positions during and following college at McMurry University in Abilene.  With a firm decision to pursue ordained ministry he attended seminary at Duke Divinity School, achieving Master of Divinity and Master of Theology degrees.  
Jeff has served churches in Texas and New Mexico, including being the Albuquerque District Superintendent and University Chaplain at McMurry University.  His most recent church appointment was at Stonebridge United Methodist in McKinney, Texas.  
In addition to serving in ministry settings, Jeff is a certified life coach, working with individuals to help them navigate life with more meaning and joy.  Outside of work, Jeff enjoys fitness activities, cooking, and reading. 
Jeff and Mary share five grown children and four grandkids that live from Albuquerque to Los Angeles.