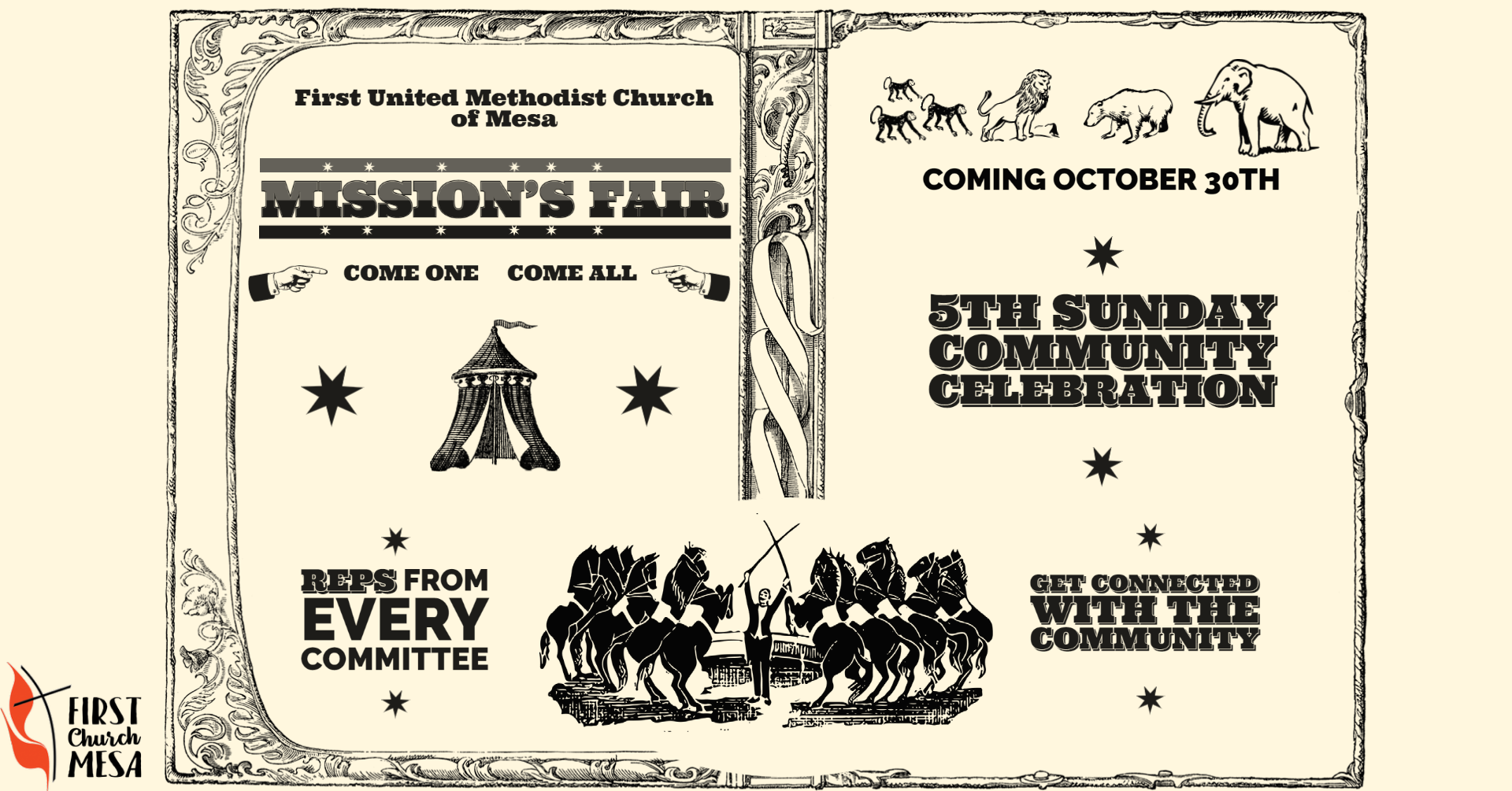 Mission's Fair Sunday
Come one, Come all to our Annual Missions Fair! Step right up to see our variety of tables and booths with representatives from every committee eager to share their excitement with you! This is your chance to see and hear about all the exciting things happening within and around our church. It's a perfect opportunity to join in the fun and get involved with the ministry that excites you the most! We look forward to seeing you on the midway at our very own Missions Fair!
Food! Faith! Fun! and Fellowship! First United Methodist Church of Mesa is a thriving community dedicated to our Mission of Living faith and loving life through Jesus Christ. 5th Sundays are an opportunity for us to gather as a community, get to know one another and celebrate all the great things that God has done through our community.
Food. Faith. Fun. Fifth Sunday.